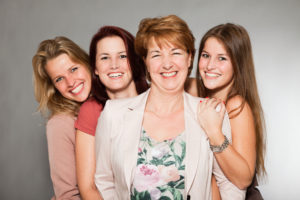 There are various crucial services an OBGYN provides to patients, no matter how old they are. This is why you should regularly see this type of doctor at any age. You should get an idea of what can be done at every stage of life.
The early years…
When you are a teen or young adult, going to an OBGYN could be a good idea if you have problems with acne or simply want to prevent pregnancy, as you can get birth control pills. Birth control can also help regulate your hormones and reduce the chances of pregnancy if you are sexually active. Of course, they cannot prevent STDs, so if you are worried about that, you should ask where to get the proper protection. If you think you may have already contracted an STD, you can usually get tested for various diseases when you see this kind of doctor. In addition, you are encouraged to get your first pap smear as a young adult or teen, so be sure to schedule this appointment at the appropriate time. Your OBGYN will set up a schedule for you for regular visits.
Later in life…
As you consider the idea of having a baby, you should talk to your OBGYN. He or she can make sure you are healthy and ready to conceive a child. If you have had problems thus far, your doctor will likely run some tests in order to track down what is causing the problems or infertility. In many cases, you can also get treated, usually through surgery or medication. Once you get a positive pregnancy test, you need to schedule an appointment with this kind of doctor to confirm the due date. You will need to see your practitioner throughout the pregnancy, usually about every month or every few weeks, as you will need ultrasounds and tests run to make sure the baby is healthy and everything is on track.
When you are older, going to an OBGYN is still important. As you approach menopause, you will probably have questions and concerns. A practitioner can offer you creams and medications if you are suffering from the symptoms of menopause. If you have yet to reach menopause, your practitioner can help you with any issues regarding irregular periods or odd symptoms every month.
In general, your OBGYN not only keeps you healthy throughout life, but can also provide you with some peace of mind. If you are lucky, you can stay with the same doctor for most of your life.
Dr. Greg Marchand and his staff are ready to assist you in any way necessary.  Contact us for an appointment.