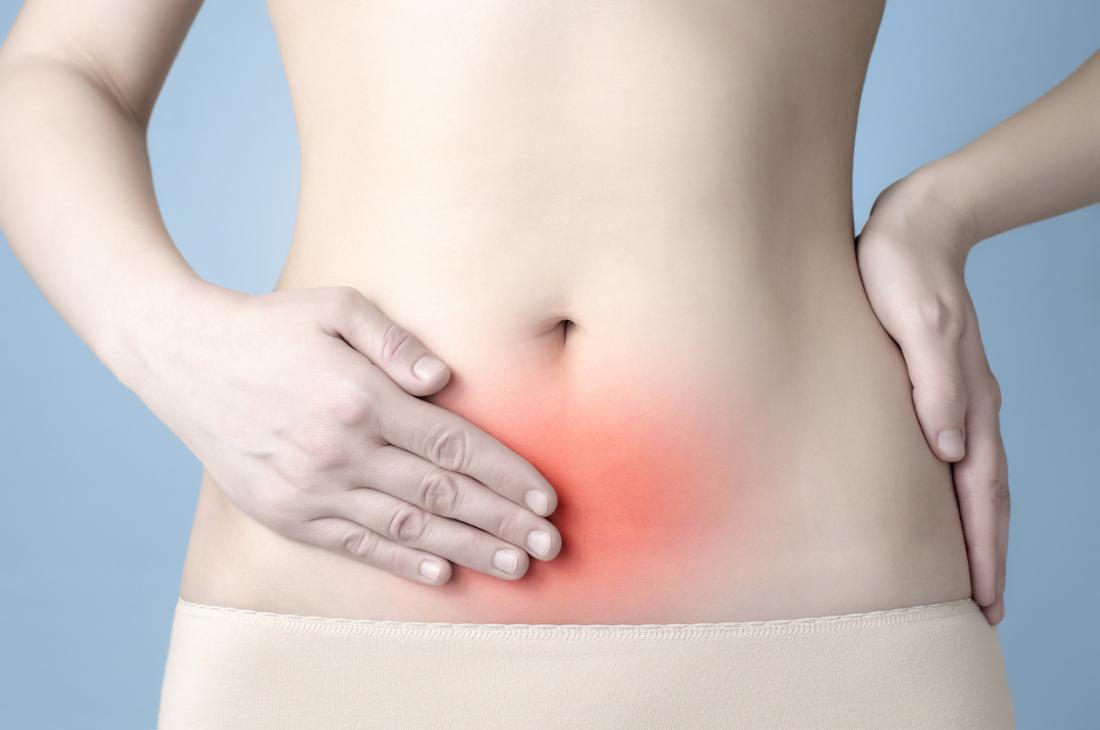 Five Really Important Falsities about Endometriosis from Lena Dunham's Vogue Article
Endometriosis is a horrible disease that rips the quality of life from many women in the United States.  It is the most common cause of chronic pelvic pain in women and is one of the most under-diagnosed diseases affecting the world today.  As an extensively published physician and accredited master surgeon in this field I have seen first-hand how horrible a disease this is. Endometriosis can cripple your ability to work, enjoy your life, or have any kind of loving relationship.  The treatments for endometriosis are not always successful, and some have severe side effects.  In addition, since the disease is often invisible on imaging studies, one of the biggest challenges to treating endometriosis is being sure the pain is actually from endometriosis itself and avoiding heartbreaking misdiagnosis.
I was delighted when earlier this year I was informed that Vogue magazine was publishing articles related to endometriosis after a celebrity had surgery for the disease.  My first thought was how wonderful it was to bring attention to this issue, and possibly encourage more women who have similar symptoms to come forward.  I figured any attention at all was good, because after all, talking to your doctor about pain in the area of your private parts is not a comfortable thing to do.  After reading the articles myself, I was very disappointed in the way the medical and surgical care for endometriosis was characterized.  The sequence of events that is portrayed, from the patient ""check[ing] into the hospital and announc[ing] I am not leaving," to spending 12 days in the hospital to work up pelvic pain without a diagnosis, to a doctor actually agreeing to perform a definitive, sterilizing surgery on an emergent inpatient basis, with no immediate risk to patient's life or limb, is such a bizarre treatment that it defies logic.
From my experience, care for endometriosis in the United States is usually caring, compassionate, and well informed.  Unfortunately, the average reader would assume the crazy sequence of events narrated could be common treatment of endometriosis, and that this type of "endometriosis emergency" is an occurrence that "just happens" and hospitals just "take care of it." On behalf of the thousands of patients I have treated for endometriosis, many of who still suffer, I would like the editors of Vogue magazine to know that the treatment of endometriosis is nowhere near that simple.  I will admit there is a chance that an emergent hysterectomy will fix chronic pelvic pain, but there's also a very good chance it won't.  It is never a good idea.  Good medicine is not about giving the patient what they demand, it is about giving appropriate, compassionate, evidenced based care. While I believe the magazine was likely sincere in their desire to show what a horrible disease endometriosis can be, these articles may have actually harmed some women by presenting some of the unusual details of Ms. Dunham's journey as common treatment for endometriosis.  While I would encourage all women with symptoms of chronic pain, especially pain with intercourse and stabbing pain during periods to seek medical care, the symptoms and events described are not consistent with endometriosis, and the care given, (as described) is not consistent with good medicine in the United States today.
1. FALSE:  Endometriosis can take away your fertility, it took away Ms. Dunham's fertility, and pregnancy was not a possibility for her.
Endometriosis rarely affects fertility. When it does impact fertility it is only because it has created scar tissue and inflammation which has blocked the fallopian tubes. I can personally attest that I have had to tell many patients that because of their endometriosis they will not likely get pregnant "using their tubes."  In all cases of this "tubal factor infertility," there are methods of assisted reproduction where women can still carry pregnancies without functional fallopian tubes.  This is called in-vitro fertilization (IVF) and has been performed in the United States since 1977.  While it is true these therapies are not free, and not all women who suffer with endometriosis can afford IVF, Lena Dunham definitely could. To be very, very clear, Endometriosis did NOT remove Ms. Dunham's fertility, the surgeons at the hospital did.
2. FALSE: Ms. Dunham tried everything she could before succumbing to having no choice but to give up her fertility to cure her endometriosis. This included "pelvic-floor therapy, massage therapy, pain therapy, color therapy, acupuncture, yoga, and…a vaginal massage"
Clearly this is not an exhaustive list of any serious recognized treatments of endometriosis, and in addition, massage in the vaginal canal would likely cause severe pain to anyone with endometriosis.  There is also a very powerful treatment against endometriosis that was not tried – pregnancy.  Prior to hysterectomy, patients with severe endometriosis should be counseled that pregnancy is an excellent treatment for endometriosis and symptoms will improve or resolve during gestation.   Also for patients considering definitive treatment for endometriosis, (removal of the uterus and ovaries), there is a powerful, (but side-affect prone) medication called leuprolide that can temporarily give relief to patients who suffer from severe endometriosis pain. These would be the reasonable steps prior to definitive surgical therapy, not color therapy and yoga.
3. FALSE: You can check into a hospital on an emergency basis and refuse to leave until they fix your non-life threatening problem, and it might be reasonable to sterilize a thirty-one year old female on an emergent basis without any life threatening diagnosis.
This one is really cringe worthy to me because it seems so obvious that the only reason the hospital did not discharge her was because of her ability to pay.  Any woman in unbearable 10 out of 10 pain presenting to any hospital in the US is certainly entitled to a short admission for observation to rule out serious medical conditions, but would not be kept for 12 days without a diagnosis. This is not a bad thing. Keeping patients in hospitals for non-emergent workups not only runs hospital and insurance costs up, it also unnecessarily keeps patients exposed to the worst environment for germs we know of – hospitals themselves. For a diagnosis of pelvic pain or endometriosis, a hysterectomy should be worked up on an outpatient basis, with a reasonable period of consent and attempting reasonable conservative alternatives. This cannot be substituted for a long, unindicated hospital stay and a 1000 word essay on why you want this surgery so bad.
4. FALSE: When they finally removed her uterus the surgeons realized that she has been right all along and that this uterus needed to go, because endometriosis can destroy a uterus.
The description of the uterus, "heart shaped," (didelphic), containing a septum, and having retrograde bleeding are not serious problems.  In a young woman that has previously carried a pregnancy until a first trimester abortion, they are completely treatable – if the uterus is left in the woman.  Also, although the retrograde bleeding has been theorized to be initial cause of endometriosis, it is not caused by endometriosis.  In fact, none of the pathology that was described in her uterus was caused be endometriosis. There is no reason this uterus couldn't again carry a pregnancy, and that pregnancy would likely have been the best therapy imaginable for her endometriosis.
5. FALSE: Removing the uterus will cure endometriosis.
This is a really big one, because the articles really seem to sell hysterectomy as the end-all cure for endometriosis.  Unfortunately that is not the case.  Definitively curing endometriosis requires removing the ovaries as well as the uterus.  Without removing the ovaries, endometriosis will continue to plague the patient, and the pain will not be likely to improve.  While the uterus does likely serve as the initial source of endometrial glands that escape and potentiate endometriosis, once those glands leave they are completely under the control of the ovaries.  Removing a uterus alone to treat pain that is thought to be from endometriosis is likely to do nothing but sterilize the patient unnecessarily.
In conclusion, endometriosis is a horrible disease of chronic pain that steals quality of life, and I have nothing but sympathy from those affected.  While I'm certainly glad to see any popular discussion on endometriosis, critical mischaracterization of crucial details of the nature and treatment of endometriosis make the articles in Vogue Magazine of questionable benefit.
About Dr. Marchand:  Dr. Marchand is originally from Providence, RI, and is a board certified physician in Obstetrics and Gynecology. Dr. Marchand completed training in Obstetrics and Gynecology at the University of Tennessee, and is extensively published in the field of minimally invasive surgery. Dr. Marchand is recognized internationally as a pioneer in developing laparoscopic techniques, as well as an expert minimally invasive surgeon and teaching surgeon. Dr. Marchand was recently honored with a World Record for removing a 17cm Malignant tumor using a special laparoscopic cancer staging technique he invented. Dr. Marchand was also one half of the team that was recognized by the Guinness Book of World Records(TM) for removing a seven pound uterus without needing to cut open the patient. Dr. Marchand was the first surgeon in Arizona to receive the "Master Surgeon" designation from the Surgical Review Corporation (formerly sponsored by AAGL.)  Dr. Marchand is also currently one only a few accredited Master Surgeons in Minimally Invasive Gynecology in the USA. In addition, Dr. Marchand is one of the few OBGYN's in the country to be a fellow of both ACOG (American College of Obstetrics and Gynecology) and ACS (American College of Surgeons.) When he is not in the operating room, Dr. Marchand enjoys low carb living and chasing around his five year old son, Sebastian.  For more information visit www.GregMarchandMD.com.
Contact:
Maria Sainz
Public Relations – Marchand OBGYN PLLC
1520 S. Dobson #308
Mesa, AZ 85202
P: 480-999-0905
F: 480-999-0801
maria@GregMarchandMD.Com